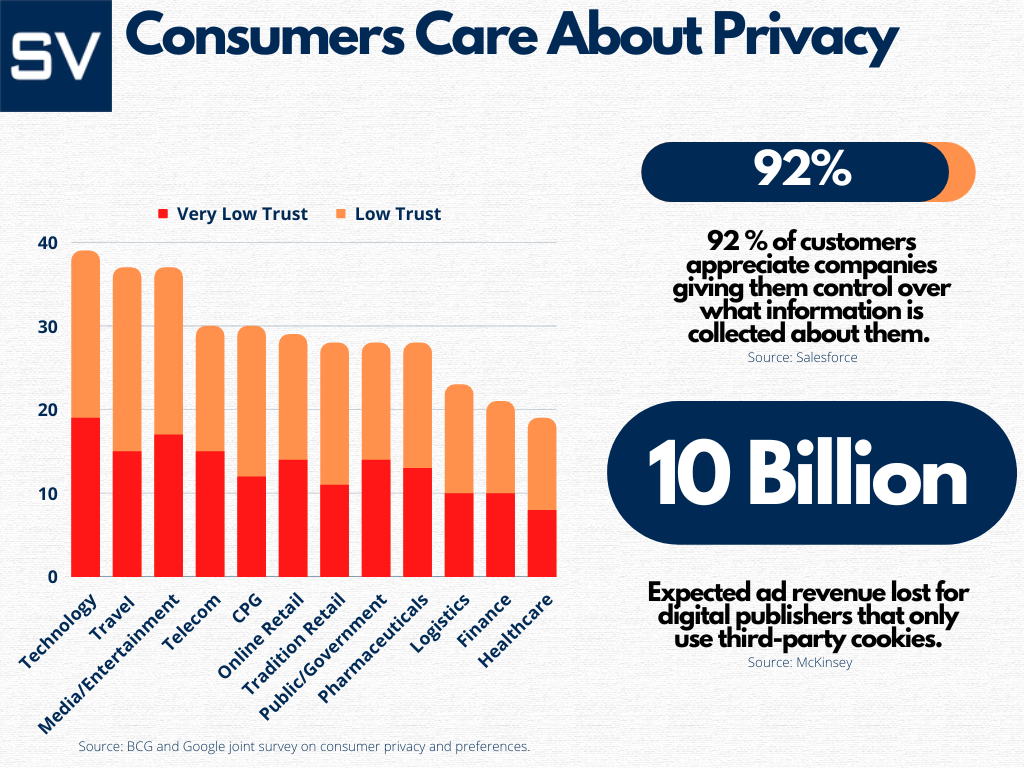 OOH can benefit from consumer privacy concerns
Google announced that in 2023 they will end the use of 3rd party cookies. The mechanism by which websites track its visitors.
Ad Age estimates that deleting 3rd-party data will decrease online ad revenue by 50 to 60 percent and McKinsey warns that $10 billion in online publishers' revenue is in danger.
With online advertisers needing to revamp their data-based advertisements, OOH shines as medium to cultivate consumer trust.
OOH, as an advertising medium, inherently respects consumers privacy. Even technology companies (think computer software, devices, etc.) realize the importance of OOH and are using it to develop consumer trust with Q2 ad spend up 321% (OAAA, 2022).
As online advertising goes through a restructuring, OOH should remain a stable investment throughout the next decade.
Learn more about how SignValue can help you with your OOH assets and property by contacting us at Info@signvalue.com or calling 480.657.8400.